Costa Digital is our project to promote Sant Feliu de Guíxols, and the Costa Brava, as a destination and location for Digital Nomads, Tech & Creative companies. With great internet connectivity and transport links, reasonably priced commercial property, together with the amazing lifestyle opportunities available here, there's no better place in Europe to work.
The roll-out of the high speed fibre-optic network (up to 1Gb/s) has been rapid in Girona province, with Sant Feliu de Guíxols (SFG) being one of the first coastal towns to be connected to the network. The network continues to expand, with a particular emphasis on rural ares, to ensure that nobody is left behind, with several hundred millions of euros being invested across Spain, and the regional government of Catalonia actively working to be at the forefront.
This means that getting connected in SFG is now easy and available in pretty much all areas of town. As there are several Internet Service Providers (ISP's) touting for your business, prices are also competitive, with a symmetrical 600Mb/s connection costing in the region of €40/month. It also means that shared working environments, such as our own "creative coworking" space can offer all users a fast and reliable connection. This is a great option if you are here checking out the possibilities, passing through, working as a digital nomad, working from home but wanting to get out of the house, or just starting out with a new business.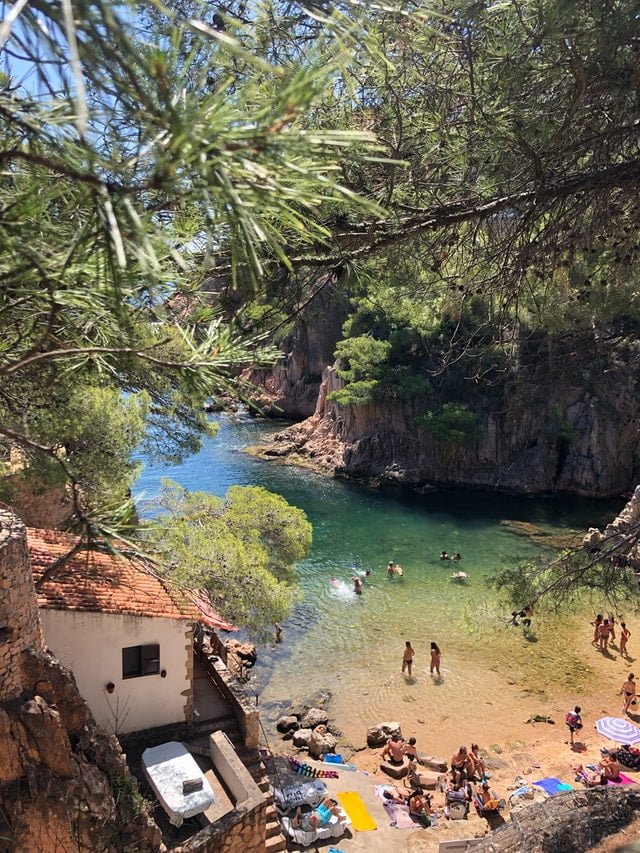 The lifestyle opportunities are almost endless here in SFG! The Costa Brava itself offers all the things that you would expect from a Mediterranean location, with a beautiful, often wild and rugged, and largely unspoilt, coastline. Beach activities, water-sports, and coastal hikes are within easy reach in Sant Feliu de Guíxols, which enjoys several beaches within the municipality, the main ones being right in front of the town, and in the area of Sant Pol, adjacent to suburb of S'Agaro.
The Cami de Ronda is a coastal path that runs north from SFG to Begur and is a great route for anyone with reasonable fitness and mobility. For those who want a bit more of a challenge, to the south there is a large area of hills and forest, stretching from the coast to 10-15km inland, all the way down to the next Costa Brava town of Tossa de Mar. There are several peaks of around 450m (1500') with quite a few steep and rocky climbs. Some areas are pinned for rock-climbing too.
The Costa Brava and Sant Feliu de Guíxols enjoy a very well developed transport system and proximity to many hubs that make local, national, or international travel a breeze!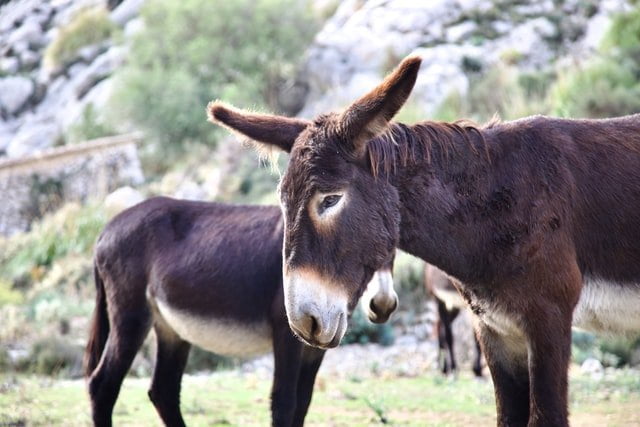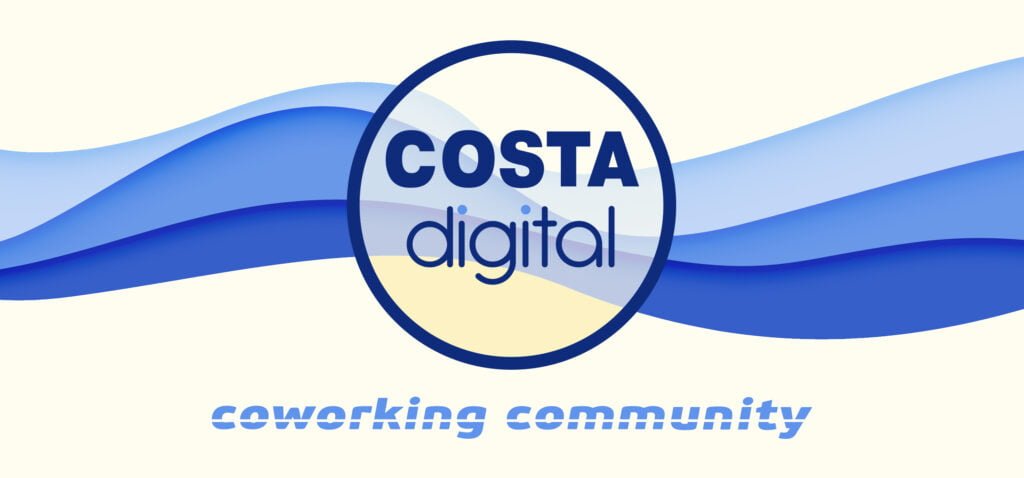 Our flexible workspace is now here! If you need a quiet, friendly place to do your work, we have just the place. Whether it's on an ad-hoc basis, passing through, or semi-permanent, our co-working space offers you flexibility, a pleasant environment, and the things that you need to be productive. We're centrally located in the town commercial centre, just a few minutes walk to the nearest cafés, bars, shops and restaurants. If you fancy taking a swim or catching some sun, the beach is just 4 or 5 minutes walk! Even though our workspace is very conveniently located, we're tucked away in a very quiet area, which remains an oasis of peace - however busy the town centre becomes.
Main Option
Personal area in open plan workspace
| Discount | Item | Condition |
| --- | --- | --- |
| 10% | Monthly or Daily Co-Working Space Rental | 2 or more coworkers from the same family or business renting the same package at concurrent times. |
| 10% | Monthly Co-Working Space Rental | Pay for 12 Months rental in advance and receive 10% discount. This offer can be combined with the multiple worker discount! |
| 5% | Monthly Co-Working Space Rental | Pay for 6 Months rental in advance and receive 5% discount. This offer can be combined with the multiple worker discount! |
The Costa Digital Mission
Latest News & Blog Articles